Blog Posts
FAMILY LAW
ARTICLES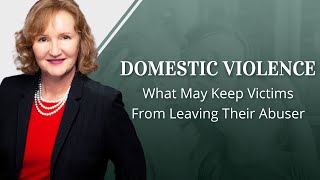 For those who have support orders, a new rule, called Rule 13, is going to play a role in the outcome of many situations. The rule, which is likely to come down from the Superior Court of California and will be promulgated through all of the lower courts, will be a substantial change in the way things are currently operational.
What Is The New Rule?
According to information from a supervising judge of the Family Law Department in Ventura County, emergency Rule 13 will soon be enacted. It is an emergency rule, which means the old rule currently in place will be put back in place once the new rule expires.
The emergency rule will permit people to modify child, spousal, and family support orders retroactively to the date the paperwork was served. That's different from what is currently done (previously it was filed and served). The old rule and the future statute was that the court could not retroactively modify support orders beyond the date of filing and service.
What Does The Emergency Rule Mean?
Due to the coronavirus and the virtual shutdown of most court systems, only emergencies are being filed. Most often, anything financially related is not considered an emergency, and, as a result, it is not being accepted by the court.
For those who are struggling and in need right now, this type of thought pattern isn't fair or accurate. As a result of this, emergency Rule 13 will allow for this information to be, once again, filed in a faster and more efficient manner.
It is necessary for many reasons. A lot of people are hurting and struggling financially right now. Some people have lost their jobs. Others have had significant changes in their income due to a limited number of hours available – and not everyone has qualified for unemployment compensation as readily. This often results in individuals needing support modifications as this situation is in no way their fault.
This is a temporary rule – which means it will not apply for very long. However, it is specifically designed to immediately provide help for those who have lost jobs and need modification as soon as possible. I can be applicable in situations where you need an upward or downward modification of the child support order.
How To Ensure You Get The Support You Need
There are a few things you need to do if you are one of the people facing this type of hardship.
#1: Be Honest and Fair
This rule will expedite the filing process, but that does not mean anyone can do so. When the court reopens (which could be a matter of weeks), they will require documentation to back up any claims you've made. You don't want to play with the service.
You'll want to serve documents well before you file them, though. The court will have the discretion to modify back to the date of service retroactively. Don't use someone biased or any less-than-authentic service for this. You also never want to try to serve it on your own. Doing so can cause more harm than good in most cases. It would help if you never did that on your own anyway.
#2: Don't Wait
Don't wait any longer than you have to – you do not want to wait until the rule is promulgated and published. Things will quickly back up in the courts as individuals wish to get these modifications taken care of immediately.
Get all of the paperwork that you need to be completed. Make the calls you need to now – don't wait until the courts reopen either. There's going to be so much work to do at that point everything will be pushed behind.
The good news is we can help you. Act now by contacting your attorney and get them working on your modification paperwork now.
Join Our Mailing List
Updates & Firm News
Contact us to Discuss
Your Family's Legal Issues
Whatever legal issues your family is facing, rest assured we can be of assistance.
Call our Ventura office at
(805) 919-8346
or contact us online to set up a initial consultation.
REQUEST A CONSULTATION
Get in Touch
Request A Consultation
Contact Us Today To Schedule Your Initial Consultation